Mexico Car Insurance
Many people are not aware that Mexican Auto Insurance is needed when driving into Mexico as a tourist from the USA or Canada. If you have an at-fault accident, the Mexican authorities may arrest you and impound your car until the matter can be settled. Therefore, you will need good liability coverage. You also want to protect your vehicle in Mexico with Collision, Theft, Travel Assistance, Rental, Legal Aid, and Bail Bond coverage.
The Rios Insurance Agency provides the highest quality Mexican Auto Insurance to our clients in order to make your Mexico experience as smooth as possible.
We compare rates from multiple mexican insurance companies to offer you the best rate for the coverage that you deserve
---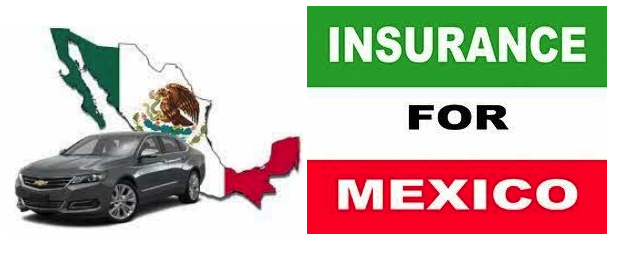 ---
Call us to get a Mexico Auto Insurance Quote today before your trip to Mexico 209-354-3000

**We work with the best auto insurance companies in Mexico - who are rated for their history and ability to pay claims, and who treat their customers well.
Permits to Import Your Vehicle into Mexico
If you are planning to travel to Mexico beyond the 'Border Zone' (the border zone is considered 13 miles to the south into Mexico). Mexican authorities will require a "Temporary Import Vehicle Permit" for American vehicles. This permit is issued by the Mexican government. You can get this permit at Banjercito's offices located in the Mexican border check point stations and at some Mexican consulates. Banjercito is the Mexican institution that issues the temporary import permits. The Rios Insurance Agency can help you get this permit and avoid the crowds and long lines at the border. If you need a permit, please call us to get additional information at 209-354-3000.
Documents needed to apply for a Temporary Vehicle Permit:
USA passport, or USA passport card, or Green Card

Vehicle Title or current Registration

Visa or Mastercard to pay a deposit and Banjercito fees
---
| Deposit by vehicle year | USA dollars |
| --- | --- |
| 2007 and newer vehicles | $400 |
| 2001 to 2006 | $300 |
| 2001 and older vehicles | $200 |
---
Please note that the registered vehicle owner must cancel the temporary permit at the Mexican border before returning to the USA, and prior to the "last date to return the vehicle" indicated on the permit issued by the Mexican government in order to claim the deposit. If you do not cancel and return the vehicle within the indicated dates, you will not be able to get your deposit back.